Whats New for the 2024 Hyundai Kona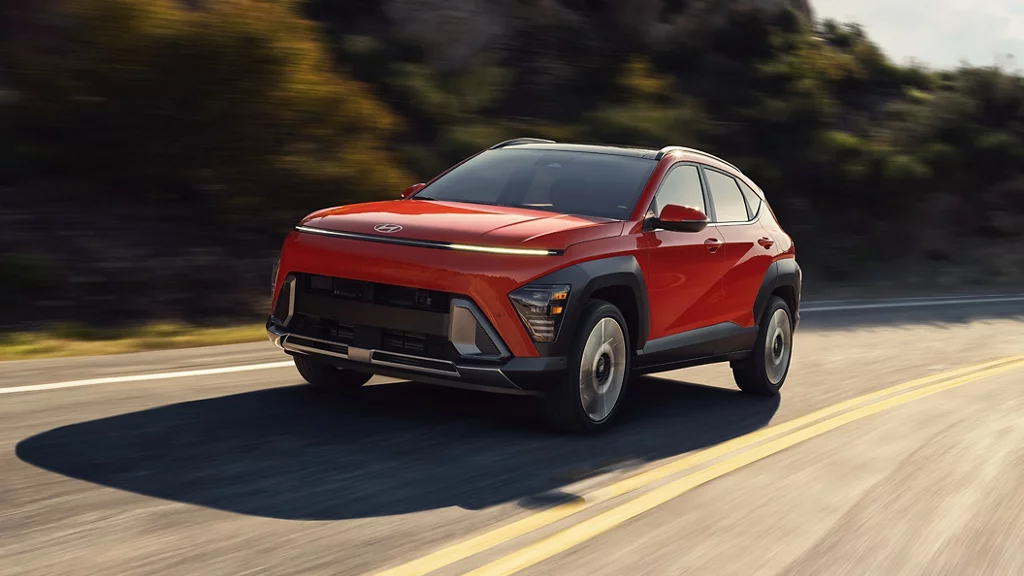 What's New for the 2024 Hyundai Kona
Buy a 2024 Hyundai Kona in Winchester
Welcome back! The 2024 Hyundai Kona is going to be coming at you all-new, with the kind of design elements and styling that we know you will be impressed by. Hyundai continues to take its vehicles to the next level, ensuring that the future is secured with the kind of vision that we can all appreciate. The 2024 model is more upscale than ever and features an all-electric variant that pushes the boundaries of what Hyundai has already begun with its electric model lineup. Are you interested in what else the Hyundai Kona has available for the 2024 model year? Please read below to find out what is new for the 2024 Hyundai Kona so you can anticipate the arrival of this SUV with us!
What is the 2024 Kona's interior like?
One of the most exciting aspects of new changes coming to a vehicle is to see exactly what the designers have up their sleeves. The 2024 Hyundai Kona gets the benefit of a roomier and more versatile interior than ever before. The entire layout is more ergonomic than ever before, and the front row is as driver-centric as possible thanks to things like the dual 12.3-inch panoramic display screens. Not only will the driver be more comfortable, but the larger interior allows for passengers to stretch out as much as they want, and even utilize storage areas like the multi-used center console. Should you not need the rear seats, they are completely foldable and offer you 25.5 cubic feet of rear cargo volume. Everything's just easier and more comfortable than ever before.
What connectivity comes with the 2024 Kona?
Technology will always play a vital role in Hyundai vehicles, especially with the fact that electric vehicles are being created with ease. One of the biggest benefits of this new generation of Hyundai Kona models is the connectivity that you will be able to enjoy. You'll find Over-the-Air technology that can allow you to stay updated with software no matter where you are headed. You'll be able to use wireless communication and stay in touch with what is happening around you. We also love Digital Key 2 Touch, which works with smartphones or watches and offers a great amount of security. Using your phone or watch to start or unlock your Kona sounds like a great idea to us. We love the dual 12.3-inch panoramic display screens inside, the surround view monitor, and the available Bose premium sound system.
What driver assistance is available with the new Hyundai Kona?
The last aspect of the 2024 Kona that we want to discuss with you today is the kind of advanced driver assistance that you can enjoy. Hyundai has done everything it possibly can to make this the kind of SUV that you can always rely on. That's why you will enjoy features like remote smart parking assist, a blind-spot view monitor, forward collision-avoidance assist, highway driving assist, blind-spot collision warning, high beam assist, parking collision avoidance assist, rear occupant alert, smart cruise control, and parking distance warning. There is a safety aid for anything you could ever need.
2024 Hyundai Kona at CMA's Hyundai of Winchester
There are many new features and design elements to enjoy with the 2024 Hyundai Kona. No matter what you are specifically looking for out of your next vehicle, we know that this new generation is ready to impress you, no matter what. All you have to do is choose CMA's Hyundai of Winchester. We do everything in our power to offer the latest and greatest from Hyundai. We hope to see you soon!