Hyundai Tire Services Winchester VA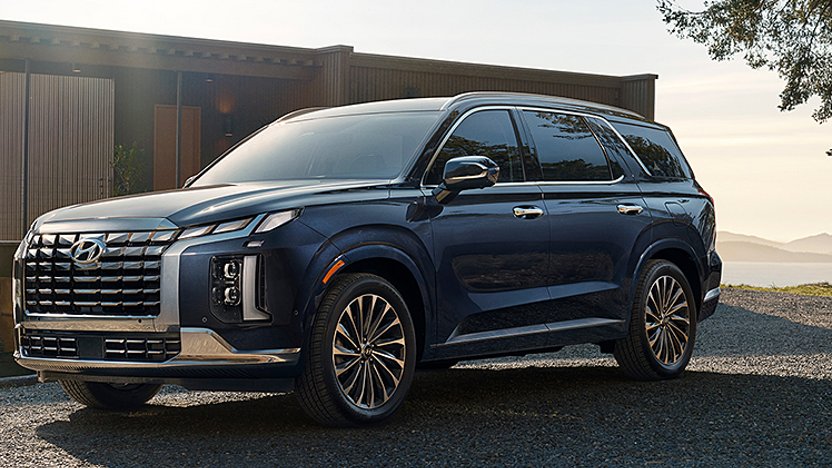 Hyundai Tire Services Winchester VA
Get your tires serviced here at CMA's Hyundai of Winchester!
Whether commuting to work,  traveling around Winchester locally, or heading off on a long-distance road trip, your tires are essential in getting you there. If you have a flat tire or your tires are not correctly inflated, you're risking your safety and the safety of everyone in your vehicle. In addition, you might find it a little more challenging to get from point A to point B. It's essential that you take care of your tires properly, and that's where we at CMA's Hyundai of Winchester come in! We offer a wide selection of new tires, and our highly qualified techs are here to assist you with tire rotations and replacements. Below, we have gone over why tires are essential and when to go get them changed.
How Important are Tire Rotations?
Tire rotations are essential as they give your Hyundai an incredibly smooth ride and give you a sense of stability. It's a good idea to get a tire rotation done by our experts here at CMA's Hyundai of Winchester every 6,000 miles or twice a year. Every time you rotate your tires, your tires will wear evenly and provide smoother driveability. If it's time to schedule a tire rotation, trust our experts at CMA's Hyundai of Winchester!
How Do I Know When I Need New Tires?
There are several signs that you will need to replace your tires. These signs include low tread depth, a shift in your steering, or a sign that you're about to get a flat tire. All of these are important to watch out for. When you get regular tire rotations and constantly check your air pressure level, you will help extend the life and usefulness of your Hyundai's tires before you need to get them replaced. If you need to put air in your tires, you can generally stop by a gas station to inflate them. If your tires need to be replaced entirely, then be sure to stop by CMA's Hyundai of Winchester!
How Long Will My Hyundai's Tires Last?
Most tires come with "Born on Dates," known as production dates. You can generally find these dates in an oval on the tire's sidewall, and they will typically consist of four pairs of numbers. The first set of numbers will be when the tire was made, and the second set is the year. When you buy a new set of tires for your Hyundai, you'll want to check out the tire's production date. This way, you will have a record of when your tires were produced. The life of a tire varies greatly and depends on factors such as climate, use, driving habits, and more. When your tires age, the tread becomes worn down, and you may even see cracks on the sidewall. If you have had your tires for a few years, have the professionals at CMA's Hyundai of Winchester check them out!
CMA's of Hyundai Tire Center
Each Hyundai model will need a specific type of tire. Most drivers in the VA area will use all-weather tires, but if you are driving in an area with more extreme weather, you could consider swapping your tires out for winter tires in the snowy months. Here at CMA's, we have a variety of brands and price points for you to choose from. Our technicians will guide you in getting the best tires for your driving needs. Once we've determined your vehicle needs, we will mount and balance your new tires, and you will be ready to go for miles to come!
Get Your Tire Maintenance Done at CMA's Hyundai of Winchester
Whether you need a tire rotation, need to have your wheels balanced, or need an entirely new set of tires, be sure to head down to CMA's Hyundai of Winchester and have our expert take care of all of your tire needs. Our team is dedicated to keeping your Hyundai running like new, and you can make an appointment by heading down to our dealership and doing so in person or by filling out an appointment form here on our website! We look forward to providing you with top-notch customer service!