Hyundai Santa Fe Service Schedule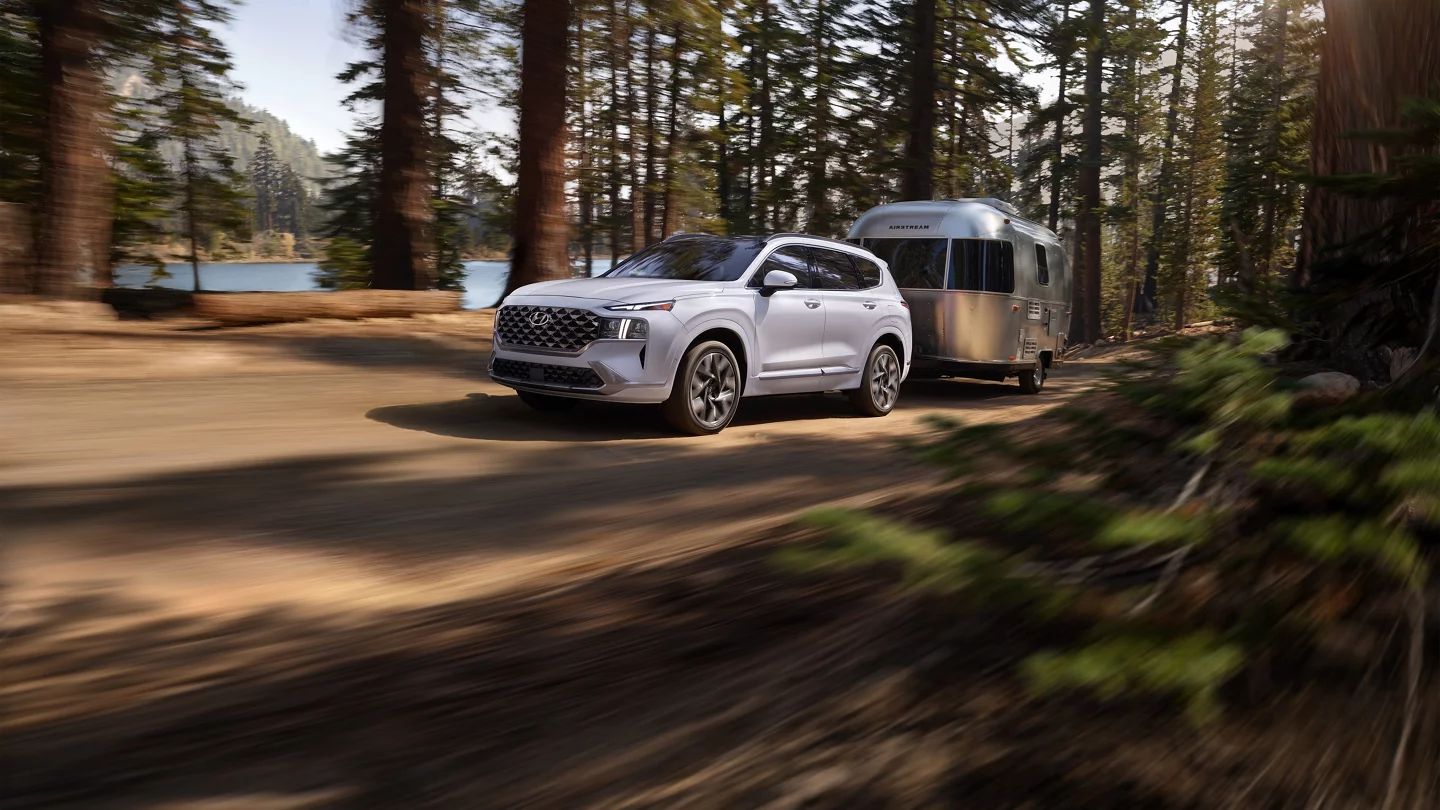 Hyundai Santa Fe Service Schedule
Schedule a Service Appointment at CMA's Hyundai of Winchester
We all know that owning a vehicle is about far more than just signing the right paperwork and driving around. There is a necessity when you own any vehicle, and in the case of our discussion today, the Hyundai Santa Fe, to keep up with a certain level of maintenance. This care and consistency provide you with the ability to drive around your Santa Fe for longer, as it will remain in much better condition than it might be if you tend to skip out on service appointments or not schedule them at all. Our goal today is to give you a taste of a suggested service schedule that you might consider following for your Santa Fe. Every single person is going to have a varying schedule depending on their own driving habits, so make sure you have a further discussion with one of the service technicians at our service center.
7,500 miles
The first major service that you should make an appointment for will occur around 7,500 miles. This is usually around every once a year, though again, everyone will have different intervals depending on their own driving habits. Here we suggest having the engine oil and filter completely changed, as it will do a lot of good to ensure that your Santa Fe's engine continues to function the way that it should. Other things we suggest are having a few key components inspected, like the vapor hose, exhaust pipe and muffler, front and rear brakes, coolant, vacuum hose, and steering gearbox.
15,000 miles
Looking for the next time that you should be scheduling service? About a year later, or every 15,000 miles, you will want to bring your Hyundai Santa Fe in to continue being checked over by the professionals in our service center. They will replace the air cleaner filter along with the climate control air filter. We'll also have them look at the parking bake, transfer case oil, rear axle oil, and the brake hoses and lines. This extra set of eyes will go a long way to diagnose problems before they become too big, which could cause more problems than you might ever want to deal with.
30,000 miles
The final interval that we are recommending that you schedule an appointment for is every 30,000 miles. Here is an opportunity to have a few things replaced, like transmission fluid and engine coolant, along with spark plugs and even the fuel tank air filter. You'll also want to have your brakes completely looked over, including the brake linings, calipers, rotors, and pads. Brakes tend to cause a lot of issues if they're ignored, and they are incredibly vital to the overall safety of your Santa Fe.
Schedule Service at CMA's Hyundai of Winchester
We know that there is always a lot to consider in someone's life and that while cars might not always take priority, there are a few instances where you need to make time. Your Hyundai Santa Fe deserves a few routine maintenance appointments, and your wallet will thank you for it. All you have to do now is schedule service, and we'll make sure that we help you as much as we are able. Let's keep your Santa Fe on the road for as long as possible!