Hyundai Kona Service Schedule Virginia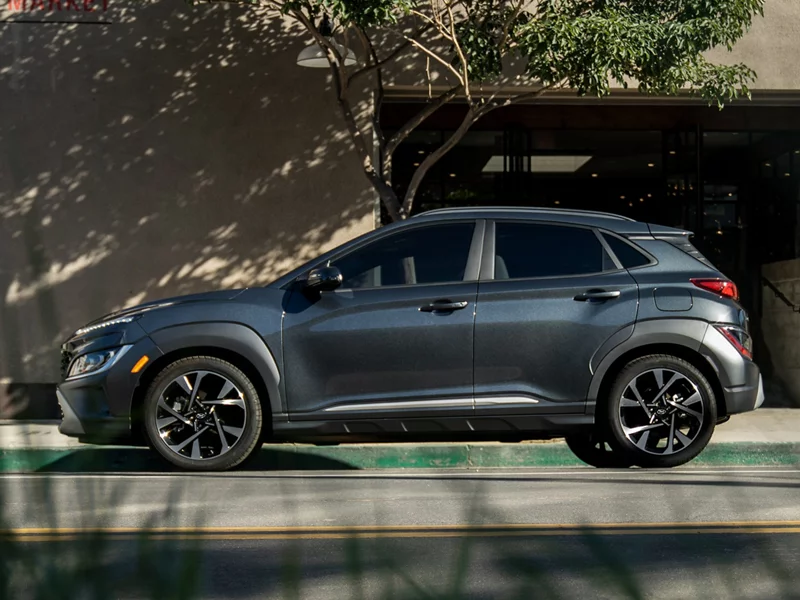 Hyundai Kona Service Schedule Virginia
Schedule a Service Appointment for your Hyundai
You own a Hyundai Kona, now what? Beyond just enjoying yourself, which is so much easier when you're behind the wheel of a Hyundai model, there is something else to car ownership that some people tend to overlook. Beyond just signing papers, having a set of keys, and putting in your favorite air freshener, your car needs to be taken care of. What we're talking about specifically is something called a service schedule, which is a kind of calendar of when you should be getting different services done on your Kona. We need to note that every single person and their vehicle are going to have a slightly different schedule, because we're all different, and so are our driving habits. Below, we are going to be giving a suggested schedule for you to follow with your Hyundai Kona. For a more personalized schedule, we recommend reaching out to our service center!
3,000 miles
The first interval that we are discussing with you today happens at around 3,000 miles. Remember, this is all subject to change depending on your driving habits, and therefore it's better if you discuss this with a professional when making appointments. When you hit 3,000 miles, it is recommended that you check your tires and make sure that their PSI is at the correct pressure. You may also want a vehicle check, just to ensure that everything is functioning as it should be. Another important service here is checking the fluids of your vehicle, including things like engine oil and windshield wiper fluid.
7,500 miles
The next time that you should focus on scheduling an appointment is when you hit another 7,500 miles. At this time, we highly recommend getting an oil change and switching out the engine oil filter. Engine oil is incredibly vital to the health of your Hyundai Kona, and the more you put off getting an oil change, the more damage that could be done to the engine of your Kona. Our service professionals can give you their opinion on how often you should be getting an oil change, but it's safe to say that twice a year is around the average.
15,000 miles
Ready for your next appointment? When you reach 15,000 miles, your Hyundai Kona has a few things that should be checked out by the service technicians at our service center. We recommend having the wiper blades replaced, topping off on all of the fluids, checking the suspension, getting a car wash, inspecting for any fluid leaks throughout, and even having the tires rotated. A tire rotation goes a long way to making sure that your tires last for as long as possible by having them wear out more easily.
30,000 miles
The final interval that we are going to be discussing today is what happens when you hit 30,000 miles. At this service appointment, you'll likely get all of the previously mentioned services performed, which means we just want to mention a few new additions to consider. You'll want a few key things inspected, like the heating and A/C systems, the brake system, service and steering components, and all of the exterior lights.
Schedule an Appointment for your Hyundai Kona at CMA's Hyundai of Winchester
Now that you have a better idea of the kind of service schedule you should have for your Hyundai Kona, we hope that we will see you here soon at CMA's Hyundai of Winchester. We know that we will be able to give you the reliable service that you have been looking for. At our service center, our certified technicians can give you the answers you need, and the reliable service that can keep your Kona on the road for as long as possible. You deserve the best, and we provide the best!