2024 Hyundai Kona Electric Range and Power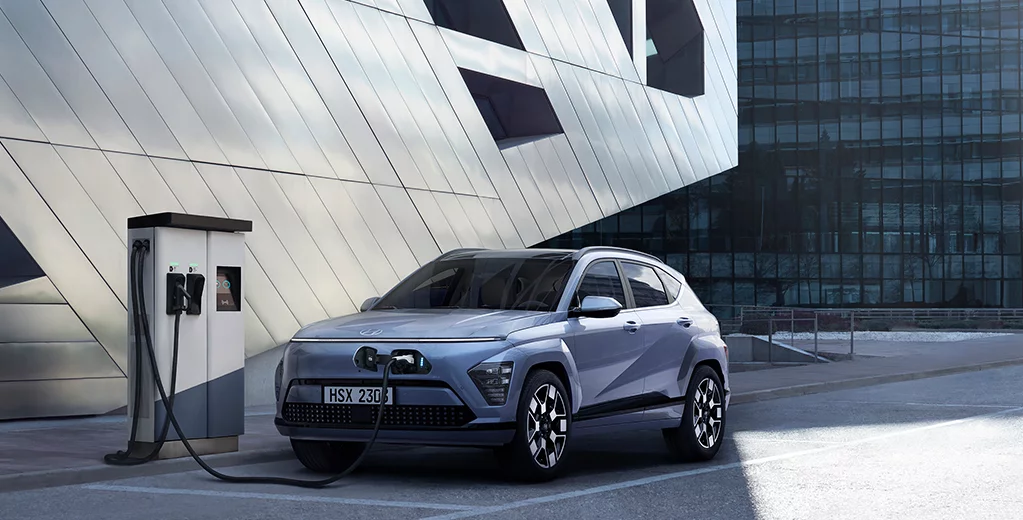 2024 Hyundai Kona Electric Range and Power
Buy a 2024 Hyundai Kona in Winchester
Hyundai is doing everything it possibly can to make sure that you are getting the very best from its lineup of models. Today, we are excited to bring you more information on the 2024 Hyundai Kona, and everything that it can offer you. There is a continued push to expand the boundaries of what we all believe is possible in a vehicle, and in the case of the 2024 Kona, the electric capabilities expand in every single direction. We simply want to keep you up to date so you know exactly what you would be getting if you chose to get behind the wheel of one of these models. At CMA's Hyundai of Winchester, we are here to make your life easier, and find you the best match possible. Keep reading below to find out more about the power and range of this impressive vehicle.
What is the power of the Hyundai Kona?
We know that the first thing that is necessary to share is what exactly the Hyundai Kona Electric is providing for the power system. This is the beating heart of the Kona, making sure that you always find yourself in a vehicle that can handle every single trip that you go on with ease. Hyundai understands what its customers are searching for! You'll be getting a 64-kWh lithium-ion battery pack, which can get you as much as 291 pound-feet of torque and 201 horsepower. This is all paired up with front-wheel drive, which continues to provide you with that kind of reliability that you want out of any vehicle that you are driving around in. Just know that the 2024 Kona Electric is prepared for just about anything.
What is the range for the 2024 Kona Electric?
Now that you are more familiar with the kind of power that is available with the 2024 Hyundai Kona Electric, we know that another key aspect of an electric vehicle is the range. This is how you know just how far you'll be able to go before you have to stop and charge up your vehicle. Range is vital, and thanks to the great numbers on display from Hyundai, you won't have any issues on your next road trip. That's because there is an estimated 260 miles of range with this battery system. That's a big chunk of any trip that you can get through before you have to consider finding a charging station. Another perk is that once you are at a charging station, you can go from just 10% to 80% in about 43 minutes when you find a 400-volt fast charger! There are many reasons to love the Kona Electric, and we know you'll love this vehicle as much as we do.
Buy a 2024 Hyundai Kona Electric at CMA's Hyundai of Winchester
Anyone who is interested in getting behind the wheel of a 2024 Hyundai Kona Electric should always choose CMA's Hyundai of Winchester. We make sure that we have the best inventory available in the area, and that includes the latest models from Hyundai. Our sales team can even lend their expertise to give you the kind of information that makes everything that much simpler. We hope that we'll see you soon!